VIDEOS
Below are some homemade Christmas music videos by Through His Grace:
A Communion Song Video:
Below are videos of Through His Grace ministering in music:

"I'll Never Think of this World Again"
2015 Diamond Award Winners for Favorite Gospel Bluegrass Group of the Year, Canaan's Crossing, recorded my song, "Morning Prayer," on their table product CD, "Seven." "Seven" was nominated for a Diamond Award for Gospel Bluegrass Album of the Year 2017. They also sang it on Episode 6 of "Great American Bluegrass" hosted by Reagan Riddle of The Primitive Quartet and Episode 2 of 2017 of "Great American Gospel" hosted by Ed O'Neal of the Dixie Melody Boys.  Here is the link to the video.
Canaan's Crossing singing "Morning Prayer" on Great American Bluegrass.
ARTICLES
I wrote regular articles for "The Power Line Magazine," an on-line magazine that examined issues in gospel music and of a Christian nature. Click the links below to see specific articles.
Nothing's Final–Heartbreak and Joy
Stepping Out of Your Comfort Zone…AKA Trusting the Lord
Words that Should Not Be Allowed to Vanish
Gospel Songwriters–Handle with Christian Care!

Follow the Star to Calvary: An Unexpected Journey
Answers from Those in the Know
Legal and Spiritual Reasons Why Writers Should Be Paid for Songs
Unexpected Benefits of Gospel Song Writing
 Gospel Song Writer's Pet Peeves
A Delicious Tale from the Road
The Maritime Gospel Music Association (MGMA) & the MGMA Gala Awards
Some Observations About Gospel Music
The Right Song with the Right Artist
PHOTOS
Penny and Tina Miller of Canaan's Crossing at The Oyster House, Gulf Shores, Alabama, 2015.

Through His Grace ministering in music at the Maritime Gospel Music Association Awards Concert, Fredericton, NB, 2013
Penny & Paul at their product table at the Maritime Gospel Music Association Awards, Fredericton, NB, 2013
Penny & Michael Booth of The Booth Brothers, Louisville, KY, National Quartet Convention, 2013
Penny & An Anonymous Woman, Louisville, KY, National Quartet Convention, 2013
Penny & Tim Maze of Canaan's Crossing, Louisville, KY, National Quartet Convention, 2013
Through His Grace ministering in music at Bass River Baptist Church, Bass River, NS, 2012
Penny & Paul with Libbi Stuffle of The Perrys, Halifax, NS, 2010
Paul & Penny with Kevin Spencer and James & Starla Dean, Calvary Pentecostal Church, Truro, NS, 2010
Paul with Arthur Rice of The Kingdom Heirs at The National Quartet Convention, Louisville, KY, 2009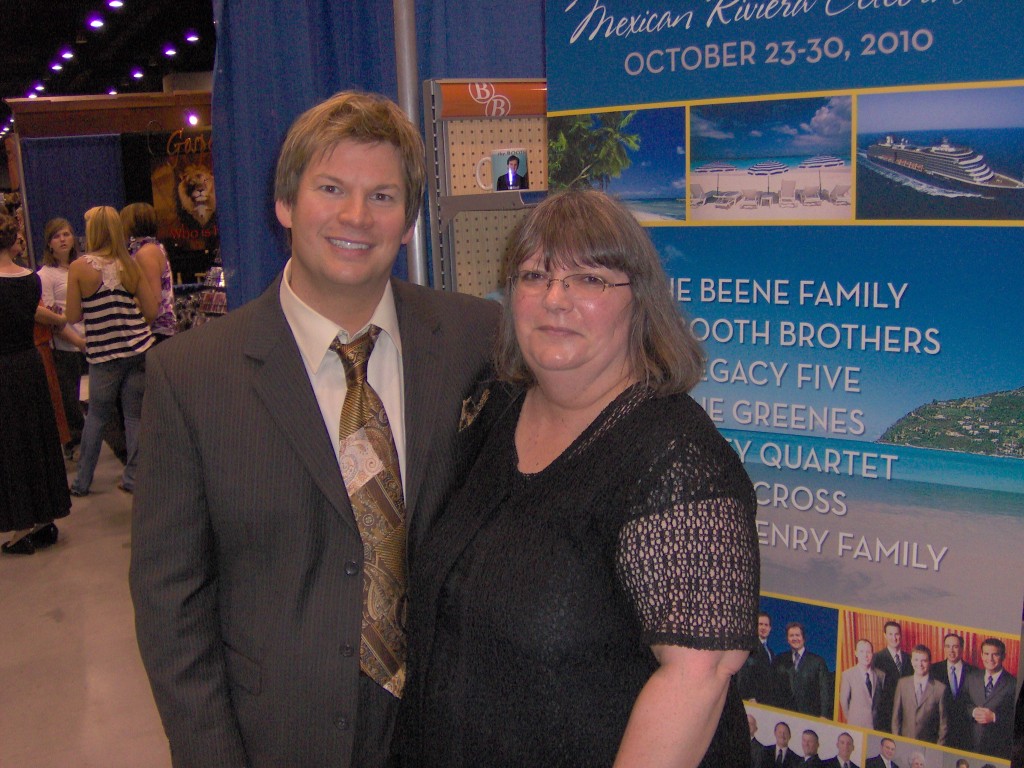 Penny with Jim Brady of The Booth Brothers at NQC, Lousiville, KY, 2009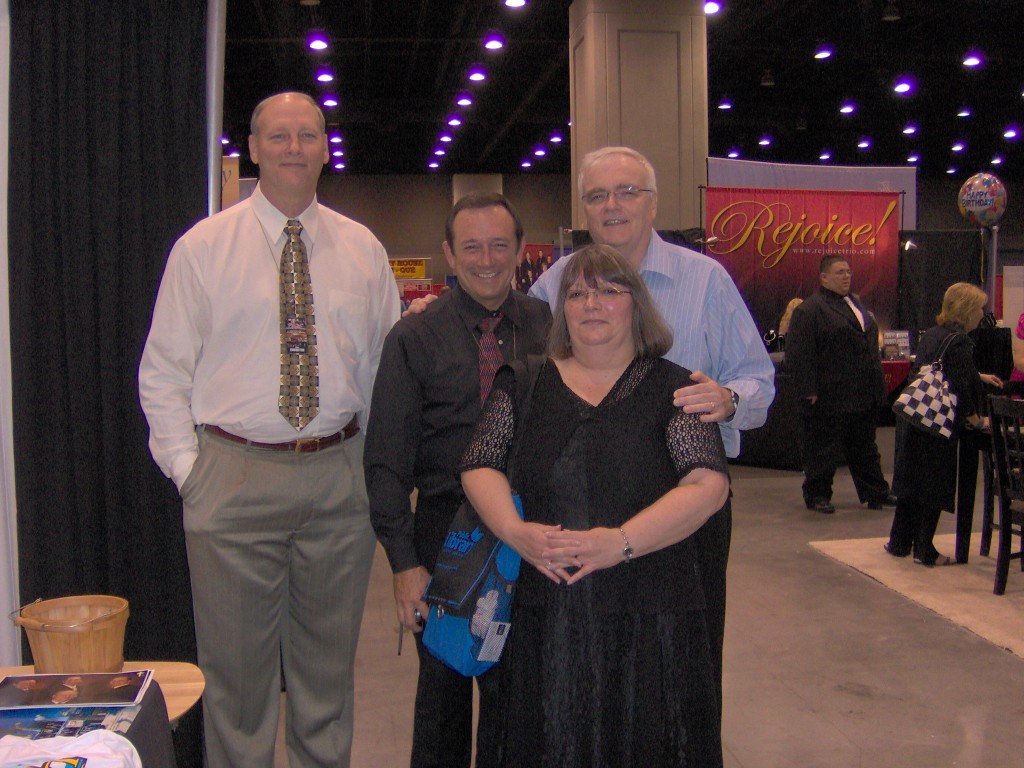 Penny & Paul with Randy Armentrout and Glenn West of The Lumber River Quartet at NQC, Lousiville, KY, 2009
Penny & Paul with Gloria & Eugene Hoffman of The Patriot Quartet at NQC, Lousiville, KY, 2009
Penny & Paul with Rodney Griffin of Greater Vision at NQC, Lousiville, KY, 2006
Penny & Paul with Mark Bishop at NQC, Lousiville, KY, 2006
Penny & Paul with Ivan Parker at NQC, Lousiville, KY, 2006
Penny & Paul with Larry Ford at the Wesleyan Church, Truro, NS,  2005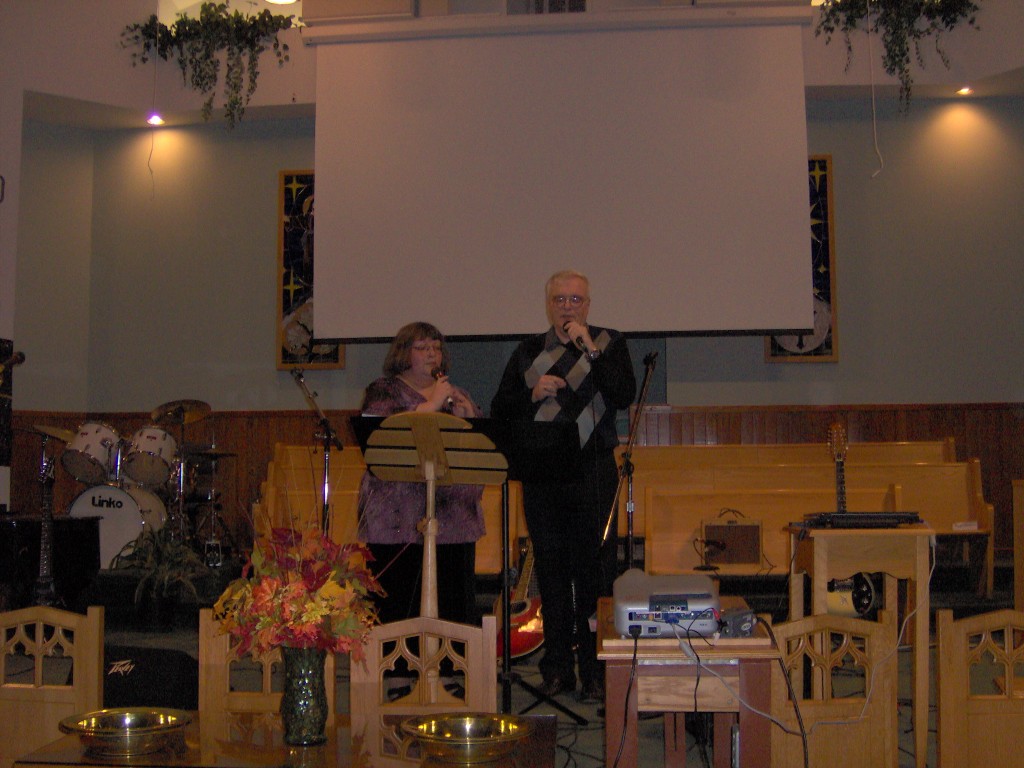 Through His Grace singing at Cornerstone's 10th Anniversary Celebration at Immanuel Baptist Church, Truro, NS,  2005
Penny at home with Crystal & Herb Taylor, 2005
Through His Grace ministering in music at the Debert Baptist Christmas Gospel Coffee House, Debert, NS
OTHER LINKS OF INTEREST
Contents of this page © Penny L. Ferguson